"I am a paintbody and emerge during the painting process.
I am absolutely real, I paint.
I am free, I cannot be planned.
I develop just as I please.
I am a spontaneous, dynamic entity.
The 3 of them cannot force me to appear, but they can remove
obstacles and contribute constructively.
I am new, a free element.
I appear, and let myself be drawn from the "inspite of" into the
painting process.
I am the entity which grows and exists during the act of painting.
When it is over, I cease to exist.
In the meantime the 3 of them probably think about me".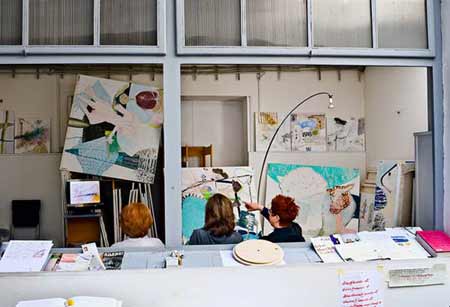 © Fritz Simak, Wien