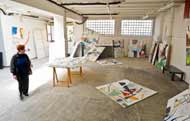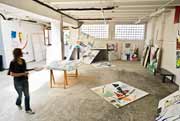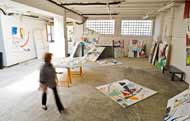 Foto © Fritz Simak, Wien
Becker Mayer Stangl
are adamant about regularly laying down the conditions for the appearance of LORORULU.

Which include:
Meeting, coming into contact – supplied with paintbrush.
Passion and necessitiy of independant personal responsibility in activity.
Dissent is not outed but included.

There are no predefined rules. Rules emerge during practical work and owing to this can change.
Willingness to lead and to be led.